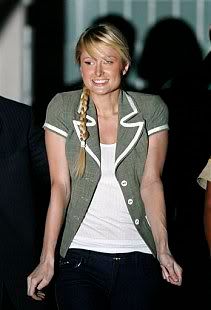 After serving 23 days for violating probation on driving conviction, Hotel heiress Paris Hilton is now free from jail for good behavior. She walked out of jail early Tuesday with a big smile on her face.

Paparazzi still swarm around her as she head to a waiting SUV with her parents inside. Paris Hilton leaves the Lynnwood, California jailhouse at about 12:15 a.m

She said that jail sentence is the hardest thing she'd ever done.